WD® Custom Pickguards For Fender® Cyclone®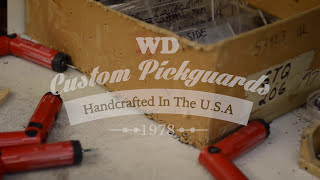 These standard model WD® Custom Pickguards for Fender® Cyclone® can be modified for any pickup or control configuration. If you do not see your specific model of Fender® Alternate Reality® Series instruments listed here, or would like additional modifications not available online, speak with one of our master craftsman directly via email at custompickguards@pickguards.com, or via phone at 800.449.9348 ext#826. Please note, our pickguard offices are open Mon-Fri 9-5 EST, all messages received after business hours will be replied to in the order they are received the following business day.
Make Selection
Name: A to Z
Name: Z to A
Price: Low to High
Price: High to Low
Could not find any results.